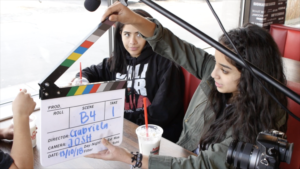 Documentaries don't have to be long and boring. In this experience, students will choose a topic, craft a structure, film and gather the elements, and assemble a short-form documentary from their own unique perspective.

Art is an amazing way to express what can't always be put so easily into words. In this experience, students will be led through the steps of an art project (photography, painting, crafting, etc.) but will take that form and apply it to their own sense of self and identity.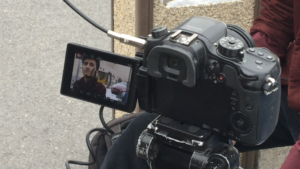 Hollywood films and television all-to-often rely on old stereotypes and over-simplified representations of people and communities. This multi-week experience helps students create their own representations by breaking down those stereotypes and offering a different perspective in their fiction story. The whole process is documented in video and interviews to craft a companion piece that captures the aim of the film, the stereotypes being reacted to, and the goals of the filmmakers with their project.
All donations for Pointed Lens go through Create Reel Change.