Pointed Lens could not exist without the support of the community, our donors, and the amazing people we work with.
If you'd like to help ensure these programs continue, you can donate towards the general support of our programming (to fund gear, transportation for students, operating costs, etc.) or you or your business can sponsor one of the programs we offer directly.
Sponsors will get their logo and a special thanks on the end credits and at any screenings of their sponsored project(s) as well as representation on our website!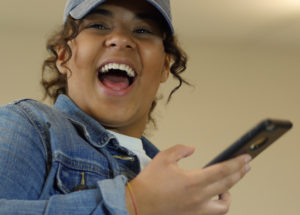 $2,500 will cover the cost of one Crash Course in Counter Cinema project.
$1,000 will cover the cost of one Authentic Perspectives project.
$500 will cover the cost of one Art from Identity project.
But ALL support will go to help us continue to create new opportunities for those who are all too often under seen, under heard, and under represented.
All donations for Pointed Lens go through Create Reel Change.